Kim Kardashian has been suffering from PTSD-induced agoraphobia post-lockdown, something she also experienced after being robbed in Paris in 2016.


Apparently, she and then-husband, Kanye West, had been bombarded by fans just as restaurants were opening back up, triggering a panic response for Kim.
"I came to Malibu, recently, and went to Nobu. I had not really left my house since quarantine," she tells her sister. "I was so freaked out. People were trying to come up to Kanye and, like, talk to him and come up to me and ask for photos."
"And I was just, like, 'absolutely not.' I would stop people, like, 'Get away. This is my first time out, I'm not comfortable with you coming a step closer,'" Kim confesses. "I don't get [it], even remotely, unless [someone] has a selfie stick and wants to do it six feet away. That was, like, high anxiety on another level."
"I feel like I had agoraphobia, definitely, after my robbery in Paris," she continues, adding that after the traumatising incident, she "would stay in" and detested leaving the house. "I didn't want anyone to know where I was or be seen. I just had such anxiety," she recalls about how she felt.
Kim then goes onto reveal that just as she was "getting back into it" and finally felt comfortable going back out, the country went into lockdown, thus triggering her anxiety once more. "And now I'm, like, such a freak all over again and never want to leave [home]," she admits.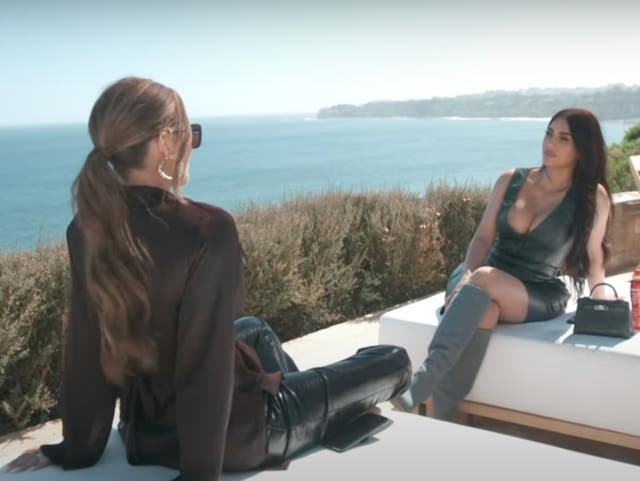 Fortunately, Khloe is very understanding of her sister's post-pandemic boundaries.
"I'm the biggest supporter of you not leaving your house," she says. "We don't know what else is coming, everything is scary, and if you don't want to I don't think you have to."
"Just because things are opening up, doesn't mean it's safe," Khloe continues. "Protect yourself and family at all costs, do what you gotta do."